How to force log out your account if it gets stuck.
(Guide for Pastel Partner 14, but older versions will loosely follow the same method).
If you have multiple users and your data is held on a network, if your Pastel software crashes then it could result in your user being stuck as logged in.
So the next time you try to log in, you will be told your password is in use as seen here.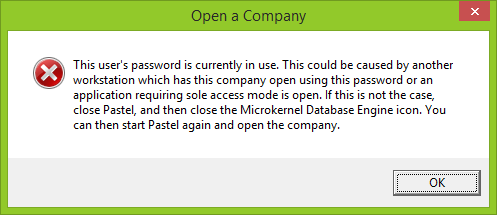 To resolve this, you will need to force the user to log out manually.
The simplest way to resolve this is to restart the server and machines Pastel runs on.
Sometimes this is not always possible due to the server running software other users may need at the time, if you cannot restart the server then follow these steps. You may need assistance from your IT or Network administrators as it involves logging in to your server machine.
On the server, go to 'Start > All Programs > Pervasive > Utilities > Monitor'.

This will open the Pervasive Software Monitor Utility, now go in the 'MicroKernel' menu and select 'Active Users...'.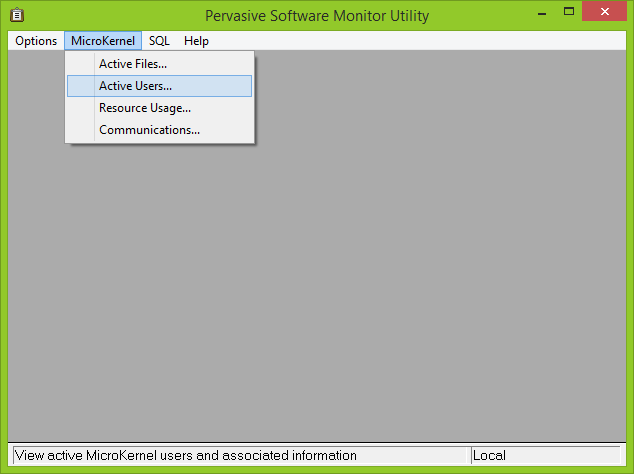 Here you will see a list of all users currently using Pastel, there may be a few currently logged in.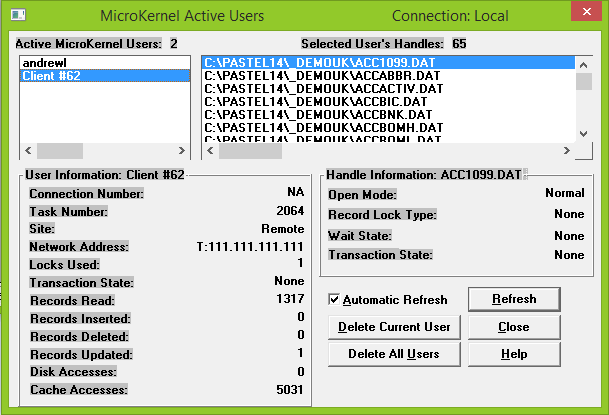 The easiest way to determine which user is stuck, is to ask everyone else to log out of Pastel for a minute, this will leave you with the one user who is stuck. Select them and click on 'Delete Current User'.
Alternatively, if you know the IP address of the machine you can select the user and delete the one that has the relevant 'Network Address' as IP address.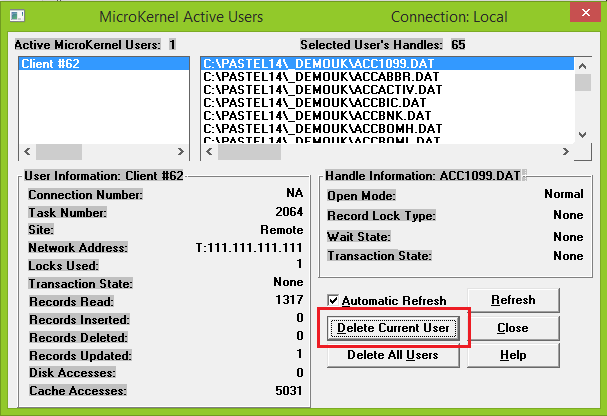 You will be prompted with a confirmation message, just click 'Yes' to log out the user.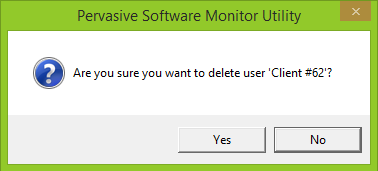 The user account will be logged out and you should now be able to log in without any problems.