When printing an invoice or document, you may get the following error message:

This is usually caused by the incorrect printer being setup. Sometimes if a printer fails on your machine it will default the setting to 'Microsoft XPS Document Writer' which will not work with various pastel forms.
It can also mean the page size set on your printer is not the same as the report/document you are trying to print. All reports and Documents by default in Pastel are A4 unless you are using a customised document that has been resized, so your printer page size needs to match this - as sometimes printers default to the 'Letter' paper size. Please refer to your printer documentation or IT support on configuring your printer to A4 size.
To check which printer you have set up, follow these steps:
Go to 'File > Printer / Fonts Setup'.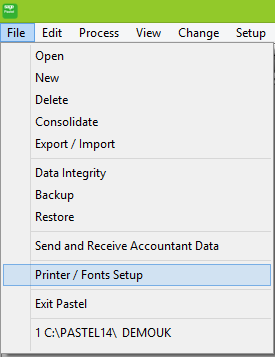 From the tabs at the top, select the relevant category and then the document type as seen here: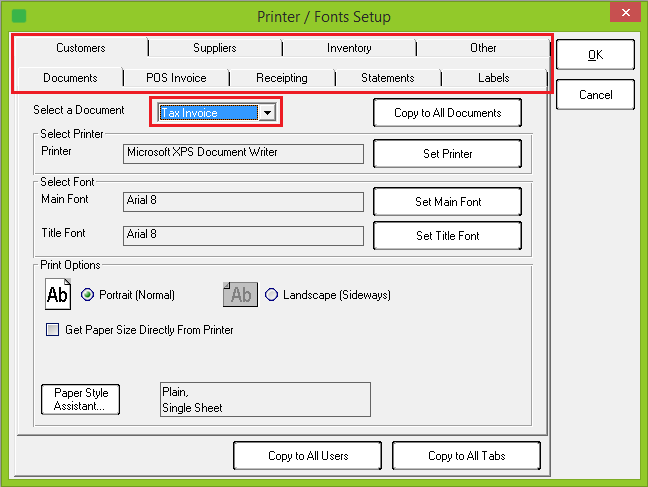 Ensure the correct printer is set, click the 'Set Printer' button to change your printer if needed.
Choose the correct printer from the list after clicking 'Set Printer'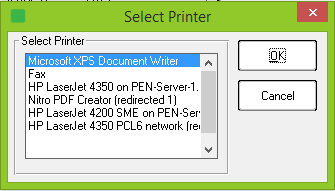 You can also check your default printer in Windows by going to 'Start > Control Panel > Devices and Printers'.
If the Microsoft XPS Document Writer has a green tick icon on it, it means it is set as default and this may be the cause of the problem.

To change another print to your default, just right click it and select 'Set as Default Printer'.