Pastel Partner - closing off the year with the Year End process
(Guide for Pastel Partner 14, but older versions will loosely follow the same method).
Before you start the Year End procedure, please ensure you have made a backup.
Also, it is advisable to print the following reports off first:
Trial Balance




Income Statement




Balance Sheet




Customer and Supplier Age Analysis

Detailed Ledger for all Accounts
With a valid backup saved and your required reports printed, follow these simple steps:
Go to 'Change > Year End' and input your password when prompted.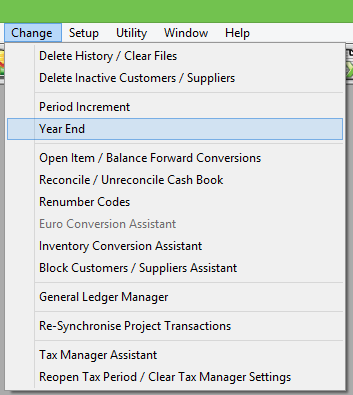 The first screen will warn you that a backup is advisable, if you have not done one you can click 'Backup' to start the process, or you can click 'Next' to continue.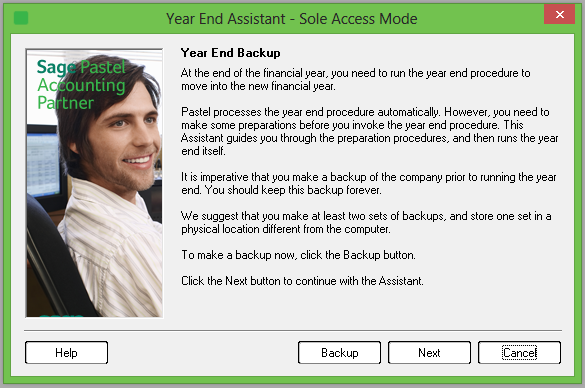 If you use the Last Period as the First Period of next year, you will be asked if you want to use the Last Period budgets for the First Period budgets.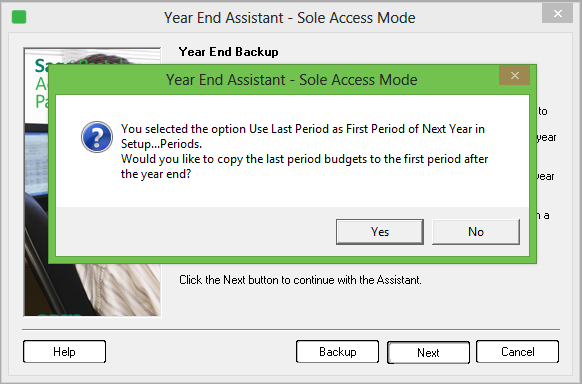 You should select the option to 'Create a new company called' and put in the new years folder name (the best thing to do is just replace the current year with the new year in the name, like in my example it was DEMOUK14 and will be DEMOUK15).
Also select the option to 'Run the year end in the new company' - this way the original data stays as it is and another company will be made for the year end, so you will always have a set of data for each year to log in to for history purposes.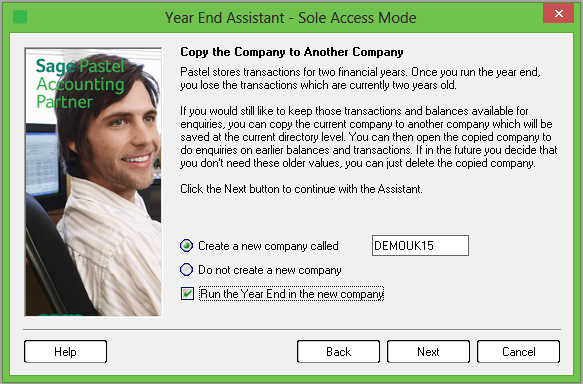 Creating the new company can be relatively short but can take longer if your data is bigger.
The next screen will just show you the reports that are advisable to print off, you can click 'Next'.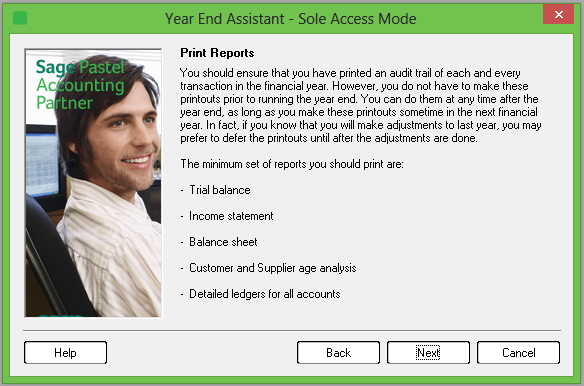 The next screen will just show you exactly what the year end procedure will do, if you are happy with this then just click 'Next'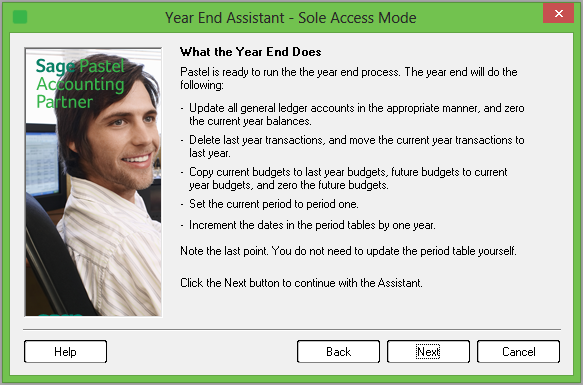 Finally click 'Process' to start the procedure.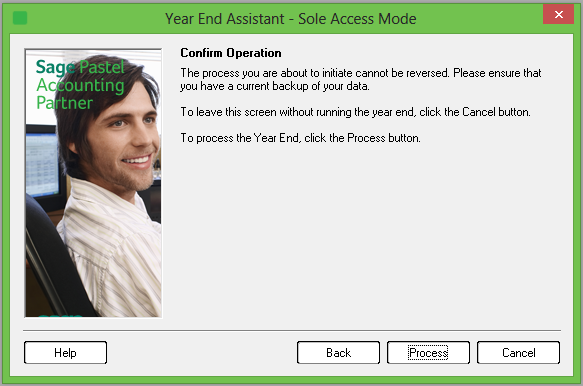 Please be patient and allow the process to complete on it's own, it can take a long time depending on the size of your data.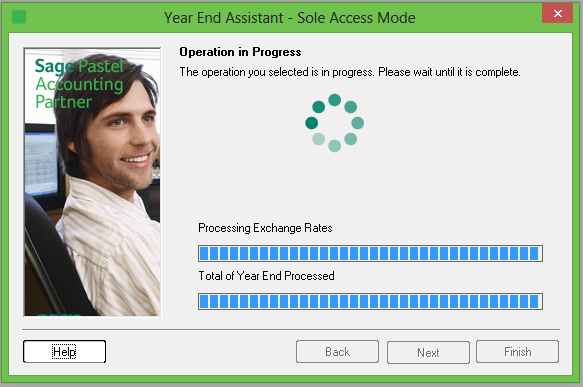 Once the process is complete, you are ready to start transactions for the new financial year.