Guidance on how to register your Sage Pastel software.
(Guide for Pastel Partner 14, but older versions will loosely follow the same method).
Please ensure your registered machine / server has been registered prior to attempting registration of a workstation.
Click Here for instructions on how to register your registered machine / server.
Before you register your machine as a workstation, it is crucial to share the PastelXX folder on the registered server machine to all users (or the individual users of Pastel).
Then you will need to map a network drive to the shared PastelXX folder.
If you are not sure how to do this on your computer, please speak to your IT / Network support or give us a call for assistance.
You can find some instructions and information on mapping a network driver here.
How to register as a Workstation:
When you open up the software when it is unregistered, a message about registration will come up. You can click 'Yes' to start the registration process, or you can go to 'Help > Register your Package' to begin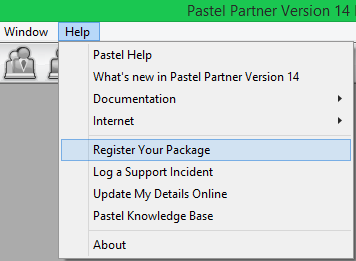 You will be brought to the Welcome to Pastel screen, click 'Next' to proceed.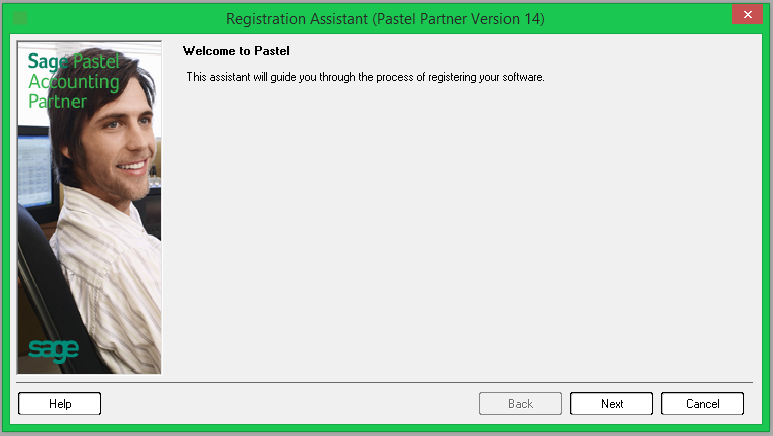 Select the second option for 'Workstation Registration'.
Click on the Magnifying Glass Icon next to 'Pastel Server PC Path - This will bring up the Browse for Servers window.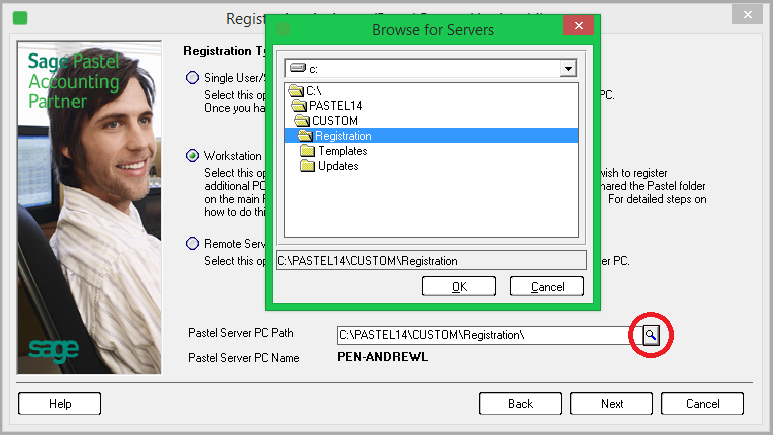 You now need to select the correct network drive and then browse to the 'Custom' folder and then 'Registration'. Then click 'OK' to confirm the selection and click 'Next' to proceed.