This is a guide for Sage 50 V22. If you are using a previous version you may see something slightly different to what is in this guide.
If you have purchased a license upgrade from us, such as a license for additional users or companies, then you will need to upgrade your license. To do this, follow the steps outlined below.
To access the , log yourself into Sage as Manager and then go to:
    Tools > Activation > Upgrade Program
Sage will then show you a message - if you are not on a multi-user license you can ignore this, but if you are on a multi-user license, ensure you do this routine on all machines using Sage 50 Accounts

The next screen will ask for your Serial Number and the new Key you have been provided with. These will be provided to you following your purchase.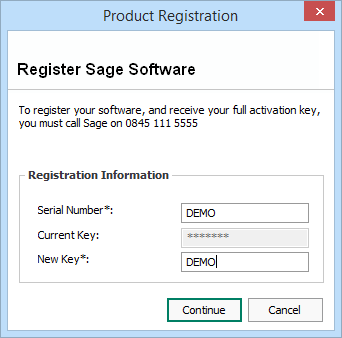 Click 'Continue', then restart Sage 50 Accounts and your license will be updated provided there are no error messages. You can confirm that the license was upgraded in the About screen accessible by:

    Help > About


If you have any problems please feel free to contact us.